AC Carina Football Club and the Brisbane Abruzzo Association (The Club) are a non for profit organisation founded in 1979 by Italo-Australian immigrants from the Abruzzo region in central Italy. The foresight and commitment of the founding members along with volunteers who manage The Club has enabled it to grow into the facility it is today.
The Club boasts a licensed restaurant, sports bar and function room in a private setting on six acres with ample parking and wheelchair access. Its sporting facilities include an indoor futsal arena, outdoor futsal courts and both senior and junior football fields.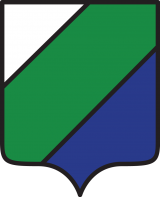 WET WEATHER AND GAME SCHEDULING
INFORMATION IS KEY AND THE LINKS BELOW WILL KEEP YOU UP TO DATE WITH ALL OF THE WET WEATHER NOTIFICATIONS THROUGHOUT THE YEAR AS WELL AS GAME SCHEDULING AND RESULTS FROM FOOTBALL BRISBANE
2018 REGISTRATION PRICING
$450
U8, U9, U10, U11 & U12
$550
DEVELOPMENT U8, U9, U10, U11 & U12
WOULD YOUR BUSINESS LIKE TO GET INVOLVED?
As a community club we rely on the help of surrounding businesses in order to improve facilities around the club. We offer an array of sponsorship options including apparel, signage and programs. We would love to here from you if you would like to join us!
KEEP UP TO DATE WITH THE LATEST NEWS FROM FURSDEN RD
REGISTRATION NOW OPEN
Registration for 2018 is now open at https://www.playfootball.com.au/. AC CARINA FC will also be holding information sessions at the club on Thursday 1st Feb 4pm to 7pm and Saturday 3rd Feb 9am to 12pm. Looking forward to seeing you there!
05/01/2018
MENS TRIALS
Preseason trials will start on 21st of November 7pm and will run for 4 weeks before the Christmas break, then will recommence on 9th of January. Everyone is welcome to come down, so if you have any mates that want to play bring them down also.
10/11/2017
WOMENS TRIALS
Trial dates for our Women's City 1 and 3 teams are Wednesday 29th November – 7pm, Wednesday 6th December – 7pm, Monday 11th December – 7pm & Wednesday 13th December – 7pm. For all enquiries you can contact head coach Arash on Arash.mohajeri@gmail.com or 0403 142348
10/11/2017
JUNIOR TRIALS
Trials will run on the following days – Monday 6th, 13th & 20th of November. 5pm to 6pm – U8 to U11 Komodo, 615pm to 715pm – Girls U13 & U15 Divisional U12 Komodo, U13 SYL & Divisional, U14 SYL & U15 Divisional
27/10/2017
FOLLOW US ON FACEBOOK
The AC CARINA FC Facebook page is the most current source of club wide notifications and event updates. All wet weather info and general club press is posted as well as plenty of photos and match-day graphics. If you haven't already click the button below to head over!
A CLUB DOESN'T RUN WITHOUT HELP FROM VOLUNTEERS
AC CARINA FC WOULD LIKE TO THANK ITS CLUB SPONSORS
NICK CERTOMA CONSTRUCTIONS
GET IN TOUCH
If you have any queries or need more information about the club don't hesitate in getting in contact through the form below.
COPYRIGHT AC CARINA FC 2017 | WEB DESIGN BY JOSH MCKEE DESIGNS
EMAIL
accarinafcmedia@gmail.com
ADDRESS
150 Fursden Road, Carina, 4152 Brisbane.
POST
P.O. Box 188, Carina, Queensland, 4152
(function(d, s, id) {
window.Wishpond = window.Wishpond || {};
Wishpond.merchantId = '1389924';
Wishpond.writeKey = '8e5ab5259163';
var js, wpjs = d.getElementsByTagName(s)[0];
if (d.getElementById(id)) return;
js = d.createElement(s); js.id = id;
js.src = "//cdn.wishpond.net/connect.js";
wpjs.parentNode.insertBefore(js, wpjs);
}(document, 'script', 'wishpond-connect'));